Statewide Moving Services
See the difference with Christian Movers!
If you are moving from Atlanta to somewhere else within the state of Georgia, you'll want to hire one of the top rated Atlanta moving companies to go along for the journey. So, we'd gladly provide statewide moving services to you! As with any local move, you will receive the same secure, efficient, and outstanding service across the entire Washington region.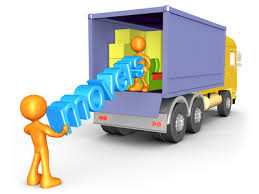 For long distance moves, using Georgia moving services with us will ensure that your valuables will always be taken care of in the most utmost manner. We understand that long distance moving creates worries about the safety and security of your worldly goods so we'd like to help give you extra peace of mind with the following:
We'll pack your valuables using our know how used to moved  over 3000 clients
Provide extra padding for all of your items
Waterproof all of your upholstered items to prevent damage and keep dry during transport
Keep you notified  of your moving progress so that you can track the location and arrival of your items
…and more!
Whether you are moving across town or across the state, Christian Movers has the experience and capabilities to make sure that you arrive and settle in to your new place quickly and stress-free. Our statewide movers are licensed and insured.